A Message from the Executive Director
Brown Rudnick's founding partners believed that law firms are in a unique position to make a positive difference in the legal community, and the community at large, to improve our society and change the lives of those in need. They also believed that it was essential that they do so. Those Brown Rudnick attorneys held true the belief that size was immaterial to success in this regard; rather dedication, innovation and determination were the main drivers needed to change the world around them.
With this philanthropic spirit and conviction, the Center was launched as Brown Rudnick's vehicle to champion, coordinate and celebrate our Firm's contributions to the public interest, and to serve as an example that would motivate others in the legal profession. In 2001, the Center was something of a "philanthropic game changer" in the legal community, and today, it continues to distinguish Brown Rudnick as a leader by striving to combine the power of pro bono legal representation, charitable giving and community service to help those in need. This added dimension broadens and enhances our Firm and the people in it.
The success of our efforts since the Center's inception demonstrates the dedication of Brown Rudnick to public interest efforts, as well as the wisdom of creating the Center to be the tangible, living vehicle for us to pursue that commitment. Looking ahead, we aim to keep building on our past success to take us to greater heights in bettering our Firm, our profession and our communities.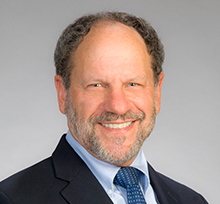 Albert W. Wallis
EXECUTIVE DIRECTOR
Center for the Public Interest